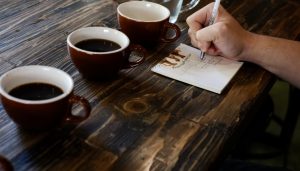 Your office's coffee supply is no small matter. It keeps people working hard and provides the boost they need to deliver great results for the business. If you want to maximize its impact, though, it's not enough to have whatever random options a vendor happened to drop off for you. Instead, you can get high-quality coffee in Pittsburgh, PA, by conducting a taste sampling.
Vendors that offer this service deliver better value for your money, because they ensure that the coffee you pay for actually goes to good use. During a sampling, team members can try a variety of freshly-brewed beverages and vote on their favorites. The winning flavors become the go-to options for your office, and personalized selection means more engagement from your employees.
Sampling can also help:
Make the Selection Process Fair
Expose Individuals to New Brews
Ensure the Best Results from Your Investment
Whether you want to boost productivity or encourage a positive work environment by providing the best possible coffee, a simple sampling can go a long way toward achieving your goals. Conduct them from time to time to try out new products and keep your selection up to date with changes to your workforce.