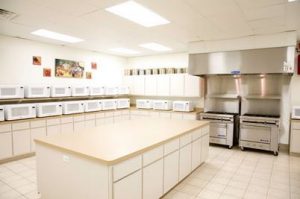 Choosing the right food vending options for your workplace can be tricky. In addition to factoring in nutritional needs, you'll have to figure out what types of food your employees are most interested in. If you've already done that, then you're now probably trying to figure out which Pittsburgh area commissary would best fit those needs and if it's worth the investment.
The Value of a Commissary Kitchen
If you've been debating the value of a commissary kitchen in your workplace, know this: you'll be providing your employees with quality food options that keep them productive throughout the day. Instead of running out for lunch at a quick drive-thru window, your employees will be choosing from chef-made, fresh dishes that provide a much more nutritious midday meal. Plus, they'll stay on-site, keeping them safe and ready to work as soon as they sit back down at their desk.
Supporting the Community
In addition to supporting your employees, a commissary kitchen is a great way to support local chefs and food vendors. Oftentimes, great chefs get their start by working at commissary kitchens where they can try out new recipes and create a menu all their own. This means you get excellent up-and-coming chefs providing delicious meals that everyone will love, and they get the experience and feedback they need to improve their skillset.
If you're still unsure of whether a Pittsburgh area commissary is right for your workplace, you are welcome to call us and talk about your options.